Highlights are the permanent hair treatment and getting the right highlights for your hair is a difficult task and also it is tough to maintain. If your hair grows fast then it will be complicated to maintain the highlights and here are some tips to maintain your highlights for a longer period.
Try a shower filter:
Shower filter will remove chemicals, chlorine, and minerals from shower water and the hard water strip your hair color and natural oils. This filter helps to minimize color rinsing down the drain.
Use thermal Protectants:
This helps to protect against the heat damage from styling tools and also reduce color fade by keeping the integrity of the hair in the good condition.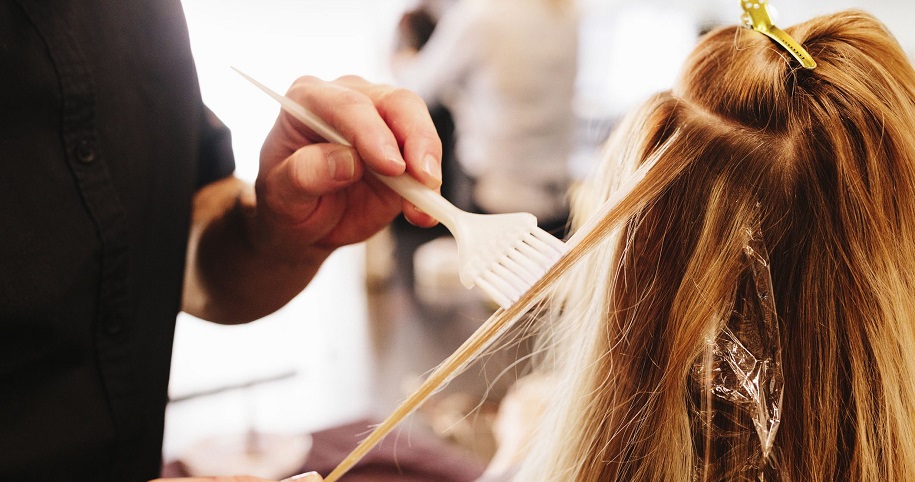 Prepare your hair before coloring: You may want to use a deep-conditioning mask at least once a week to put hydration back in the hair. This will help to keep color from fading after you switch up your hue.
Avoid hot showers:
Hot water decrease the life of your hair color and you should always rinse your hair in room temperature water. Instead of rinsing your hair in hot water you can rinse with the coldest water and this will provide long-lasting color. If you rinse your hair in hot water then your highlights will "go away".
Swim smarter:
Protect your hair from sunlight and chlorine. You can protect your hair from fading even also in sun, pool, and ocean with the help of hair protector with SPF. Sunflower oil product is great because it has antioxidants to protect your hair. If you don't protect your hair from sun and chlorine then your highlights last as earlier.

Don't use hot tools:
Staying away from your hair from hot tools because it may highlights to fade. Don't use your hot tools for the first week after coloring your hair will help prevent the highlights fade. Hot tools are blow dryers that speed up the process of color fading and it is best to stay away from them after you color your hair.
Process of highlighting involves opening the hair cuticle to eliminate its natural pigment and cuticle is important to provide deep care to highlighted hair. You should do this process while rinsing your hair. If you follow these tips continuously then your highlights will stay for a longer time. Follow this instruction and looks fabulous with your hair color.
Topics
#highlights